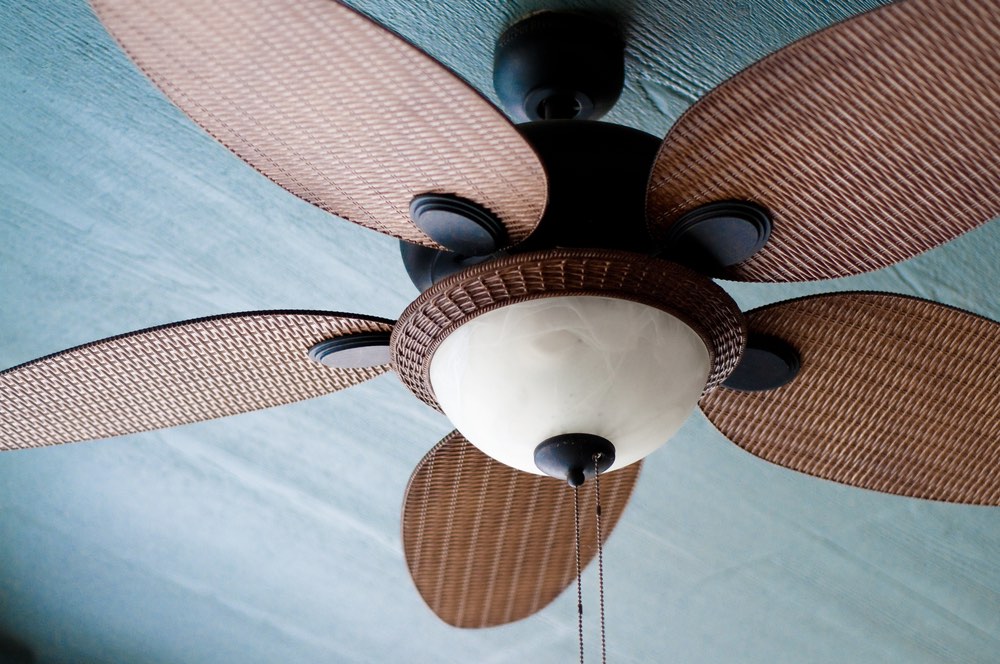 Adding ceiling fans to your home will make you more comfortable, help you save money, and give your interior a stylish boost. Contact Adonai Electric today to get started.
You might think that installing a ceiling fan is a DIY project. However, it's not that simple. It's difficult to balance a ceiling fan, climb a ladder, hold it in place, and get the wiring done. Then, deal with balancing the fan blades and seal the ceiling gaps. Let an experienced Orlando electrician do the work. Call Adonai Electric today.
The Benefits Ceiling Fans Offer to Homeowners
Ceiling fans are something you will appreciate year-round. You and your family will enjoy several benefits.
Make Your Home Comfortable in the Hot Summer – Ceiling fans help move the air conditioning throughout your home. They send a cool breeze across your skin, giving you natural cooling. Their constant movement prevents the air from becoming stuffy, even in the Orlando heat.
Keep the Heated Air Moving in the Winter – Hot air rises. A ceiling fan can pull that hot air down from the ceiling to where people are sitting. This helps lower your heating bills.
Bring Light into the Room – Many ceiling fans have a built-in light. This helps illuminate the entire room. If your current fans don't have a light, an electrician can upgrade them with light kits.
Great for Indoors and Outdoors – Do you have a covered porch or lanai? It's the perfect place to put an outdoor ceiling fan.
Numerous Designs to Complement Your Decor – Ceiling fan designs have come a long way. You can select fans based on finish, features, size, the number of blades, and lighting styles.
Why Trust Adonai Electric for Your Ceiling Fan Installation
Here are a few reasons why you can trust us to do the job.
Licensed, Experienced Electricians – All of our work is done to code so you can be assured that the work is safe and dependable.
Professional, Knowledgeable Service – We will arrive promptly. You can expect professional, friendly service performed by electricians who are licensed and bonded.
We Stand Behind Our Work – We bring top quality service to every call, no matter if it is for service, repair, installation, or maintenance.
Details Matter – A professional ceiling fan installation requires attention to detail. The fan should be mounted flush to the ceiling, with no gaps. The blades should be balanced for quiet, efficient operation.
Locally Trusted – Our company is locally owned and operated. When you need a ceiling fan installation, you need a local Orlando electrician to do the work. Trust Adonai Electric.
Get a Free Electrical Inspection With Each Ceiling Fan Installation
Once we get done installing your ceiling fan, we will give your electrical system a free inspection. That way you will know if it meets current safety standards. We will advise you if you have any hidden problems, need more surge protection, or should upgrade your lighting fixtures.
If you need ceiling fans installed, choose Adonai Electric. Set up an appointment online or give us a call at (407) 912-1606.